Here's my top 10 Art Blogs that may also suit to your list.
Drawn is a collaborative weblog for illustrators, artists, animators, cartoonists, and anyone who likes to draw.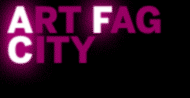 Art Fag City is New York-based art blog dedicated to providing exposure to emerging contemporary art and under-known artists. We believe that engaging in smart, critical debate helps us better define and shape the world we want, and that creative production of all forms is essential.
Doodlers Anonymous is a permanent home for spontaneous art.
The Wooster Collective is a website founded in 2003 that showcases street art from around the world. This site is dedicated to showcasing and celebrating ephemeral art placed on streets in cities around the world.
FFFFOUND! is a web service that not only allows the users to post and share their favorite images found on the web, but also dynamically recommends each user's tastes and interests for an inspirational image-bookmarking experience!!
Illustration Friday is a weekly illustration challenge. A topic is posted every Friday and then participants have all week to come up with their own interpretation.It was created by illustrator Penelope Dullaghan. Brianna Privett is the genius who helps with the technical side.

artnet features international galleries, artists, artworks, auctions, and the latest updates in the art market.

an art blog with a soft spot for hand-made work by unknown people. A community designed to cultivate and inspire creativity.
Served is a collection of sites that showcase category specific content from Behance, the world's leading platform for creative professionals across all industries.
Art Threat is an online publication devoted to political art and cultural policy.